This is a myspace bulletin I'm just posting here because the bulletins aren't working right now and I don't want to lose all this now that I've typed it:
The shit is finally hitting the fan. Tonight we'll play our second to last show at Bar Bar with Clinging to the Trees of a Forest Fire and Tarrustbleedingskindirtskygasoline. On Saturday, we'll play our final show (ever? EVER!?!?!) at the Larimer Lounge with La Columna Quebrada, Wake of Suffering, and Tarrushbleedingskindirtskygasoline.
The show tonight will start around 9:00. There will be a small admission at the door. Bar Bar is about a block from the old location of Monkey Mania/KOD on 21st and Champa (I think). Look for the degenerates hanging about.
Plus, our act is finally getting together with new offerings. Tonight we'll have special 2 sided shirts for our final shows. We printed a very limited amount of these and will be selling them tonight and Saturday (if there's any left). Here's a peek:
FRONT: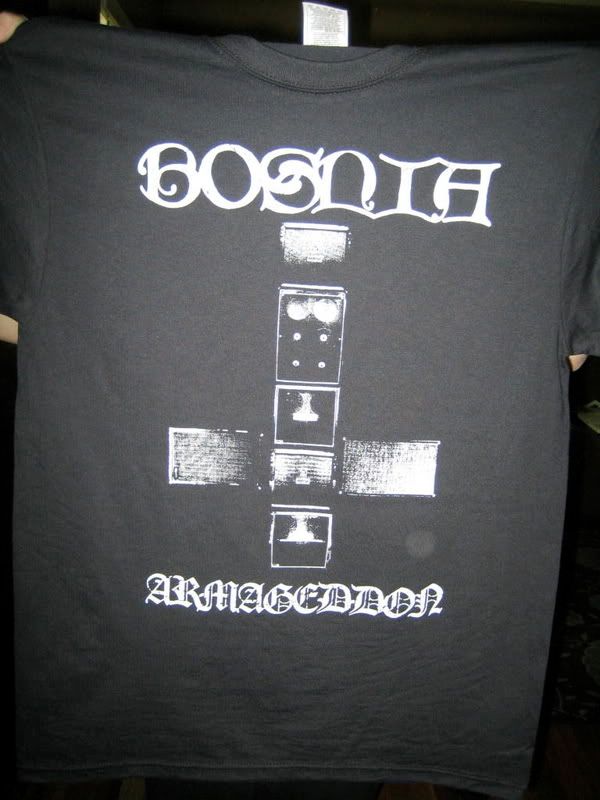 BACK: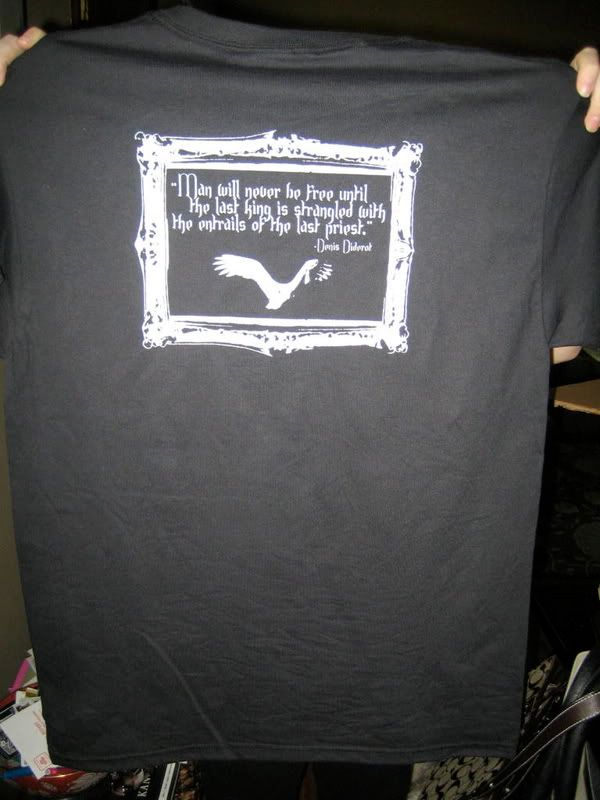 As well, Saturday will double as our record release show! Over a year in the making, headache after headache, we've finally finished our 5 song record, NAZARENE HALLUCINATIONS. We'll be making a limited amount for our last show only, and will be hand numbered little nuggets of future nostalgia. Sorry kids, these won't be ready for tonight, so Saturday will be the day! Here's a little sneek peek at the cover art: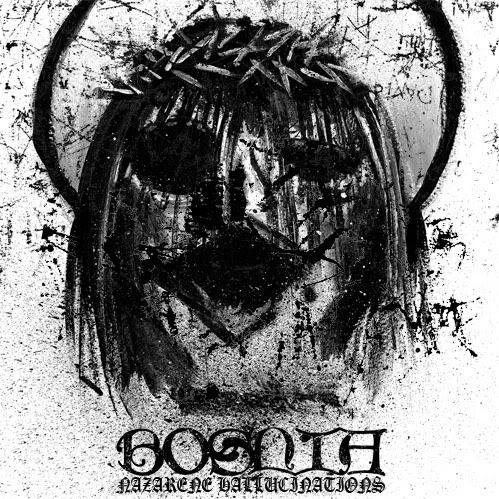 See you tonight!